Our
Mission
Our philosophy is simple. We treat your advertising budget as our own, and we make decisions accordingly, with great care and outcomes in mind. Our transparency of practice gives you the client a clear "top of the bleachers" view of the progress of your campaign and the ongoing budget management required in today's marketing landscape.

Our practice goes far beyond just making a great video. We see ourselves as an extension of your business. We factor in your brand message and objectives, your budget and entire business model into every advertising plan. Moscarelli Media is committed to building long term relationships over short term success, with a high premium on integrity, trust and unparalleled service.
Our
Leadership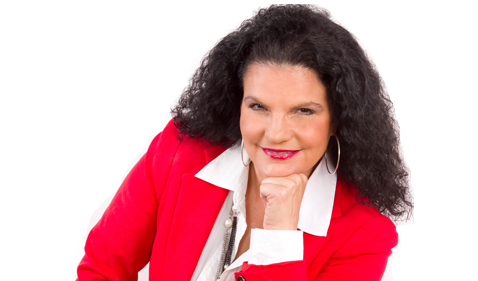 Lisa began her career as a TV news reporter with WTVM in Columbus Georgia and later worked for KPRC-TV in Houston. She spent 11 years in broadcast sales, planning and producing campaigns, and in these roles honed her writing and production skills, as well as "the art of the deal". She co-founded Cohn-Moscarelli Marketing and Communications in 1999, which by 2011 was ranked by volume among Houston's, top 5 advertising agencies by "The Houston Business Journal". Lisa received her B.A. in Communications from the University of Houston, and makes her home in Houston. She is also a recording artist songwriter and music producer. She loves all things family, children, cooking, and singing. She's a proud member of The Lakewood Church choir.

Favorite quote:
"We're not saying that we can do all this work ourselves. It's God who enables us to do all we do." 2 Corinthians 3:5
Our
Team
Moscarelli Media is a team of talented strategist, producers, writers, directors and hard working professionals. We place high value on the exuberance of the "twenty somethings " and what they bring to the web video marketing arena. We balance that talent with mature seasoned advertising professionals who understand branding, return on investment and business objectives. In short our team is committed to do whatever it takes to help our client's visions and objectives come to fruition through unparalleled service and the art of listening, honoring and serving others.
Our
History
Lisa Moscarelli co-founded Cohn Moscarelli 1999 with just three months' reserve in the bank and a dream to work for herself. She left a successful career in broadcast advertising sales to start her own marketing firm. She endured the rigors of starting a business from scratch, and knew she would find great success if she could offer her client's transparency in advertising practices and a servant's heart. While times were tough, she drew from a great source of inspiration; her faith and family. Lisa's grandparents, who emigrated from Italy, owned and operated a grocery store in far northeast Houston. Needless to say, a love for food, hard work, innovation and old-fashioned customer care is in her DNA.

In 2011 Cohn-Moscarelli was recognized as one of Houston's fastest growing companies by the Houston Business Journal's "2011 Fast 100″ list, and was listed among Houston's top 5 largest advertising agencies.

In May of 2012 Thompson Reuters purchased Cohn-Moscarelli. Lisa was free to begin Moscarelli Media. Her latest venture is dedicated to helping clients navigate a global marketplace of media options where "here to next" offers amazing potential for realized global dreams.